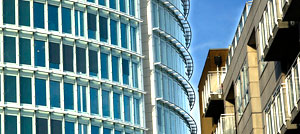 MagniPartners advises Danish and foreign companies and investors on the acquisition and sale of real estate and real estate portfolios in Denmark.
We handle the processes from purchase of the properties over finding the financing to optimizing the capital structure of the real estate company.
In addition we search for potential possibilities for financing and refinancing to real estate transactions. For instance we define potential investors to individual properties or real estate portfolios.
MagniPartners has participated in a large number of major transactions and reconstructions within the real estate market. This experience, among other things, makes us capable of creating specially designed financial solutions.
Throughout many years we have had a close cooperation with the central players of the real estate business in the Nordic countries and in Germany. This means that we have an extended network of investors, advisors and financing sources in these countries.
Our clients will gain access to this network when cooperating with us.
Furthermore we have thorough knowledge of the real estate market of the individual countries.