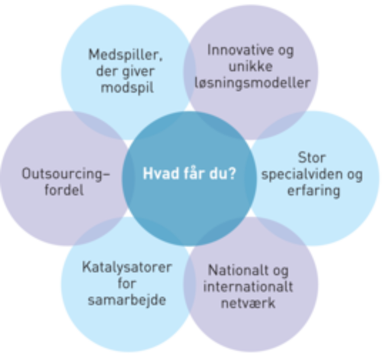 The consultancy house MagniPartners provides advising and solves financial assignments for four groups of clients:
Click the individual client group and learn more about our offers to this specific type of client.
When choosing to cooperate with MagniPartners you get an honest and dedicated partner who is also interested in being your sparring partner for the qualified exchange of ideas.
Our special knowledge from the financial world means that we can create innovative and unique solution models which fit exactly your financial challenges. At the same time you will have time to focus on other subjects.
Our more than 20 years of experience from the financial sector means that we have an extensive national and international network. Our clients will benefit from this when asking us to find cooperation partners, investors or sources of funds.
Quite often we create solutions in which we bring people from several of our client groups together - and we make the cooperation work. This cooperation is a crucial prerequisite for creating the optimal solution for our clients.