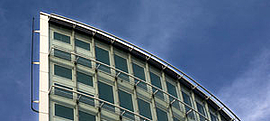 MagniPartners advises Danish and foreign investors who are interested in buying or selling properties in Denmark.
We offer investors a line of activities when it comes to fixing a strategy for and providing financing or equity. Furthermore we have been involved in various reconstructions and recapitalizations of companies and real estate companies since the beginning of the 1990ies. Therefore we have extensive knowledge about solving special financial structures within companies.
MagniPartners also provides strategic advising and sparring about the capital structure of companies. We lay down a strategy for the financing, work out any alternative financing solutions and implement them. Furthermore we handle negotiations with banks and investors and for this purpose we prepare a financing prospectus and identify potential lenders.
At the same time we offer the real estate companies to perform management functions, finance and accounting functions as well as preparing and implementing a business plan and economic strategy for their company.
We assist Danish real estate companies when they wish to find interested international investors, just as we also help international investors identify real estate investments in Denmark.