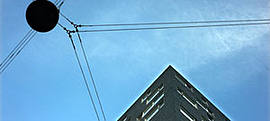 At MagniPartners we offer our clients advisory and sparring concerning a number of different financial problems. At the same time we offer to plan and handle the processes required for solving these problems.
We provide advisory on raising loans, create financing prospectuses and identify potential lenders. Furthermore we develop and implement specially designed financial solutions for companies and for the financial sector.
Our experience of many years from the financial world has provided us with our vast knowledge of the ways of thinking and working within the financial sector. This means that the probability of finding the required financing is improved.
We have extensive experience when it comes to analyzing, running and developing loan portfolios. In a number of cases we create exit strategies and handle any sale of portfolios for our clients. In other cases we are asked to participate in the restructuring of loan portfolios or companies.
Finally MagniPartners also directly or indirectly participates in the tasks of the Boards in several companies where we assist in providing analyses and advisory about the financial challenges which the companies are facing.