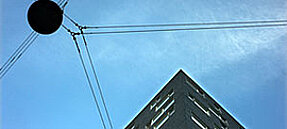 At MagniPartners we have a dedicated team of highly experienced staff members with a wide experience within the corporate and credit departments of the banking sector.
During our long standing careers in the banking world we have in particular gained competences in the field of real estate financing, structuring of specially designed financial products and corporate transactions.
Internationally we have in particular cooperated with players on the Nordic, Baltic and German markets.
MagniPartners was founded in February 2010 by Jens Erik Gravengaard and Henrik Blædel. Today MagniPartners is 100% controlled by Jens Erik Gravengaard