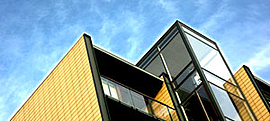 MagniPartners cooperate with various Danish and foreign banks concerning the handling of loan facilities in the real estate market.
We analyze the loan portfolios of banks and provide consultancy on the future strategy for a certain portfolio. We often also participate in the implementation of this strategy. For instance we can negotiate with clients on behalf of the bank, sell properties or find new investors or financial institutions.
In cases when loan portfolios are to go through a wind-down process we determine the appropriate exit strategies, prepare the sales prospectus and conduct the sale of loan portfolios for the financial institutions.
In addition to that we support the companies on which the banks have granted a loan. Here we may contribute with providing the temporary management of the company or be chosen as the bank's representative in the Board. Furthermore we participate in the restructuring of the loan portfolios and the companies if required.
Finally we cooperate with several financial institutions about finding new financing for specific clients, see for instance our "change banks concept" (see PDF file).